The Vammas PS edge light plow with sweepers is designed to be an efficient heavy duty V-plow, but it also has a unique concept to clean the edge lights.
The plow can be mounted to a wheel loader, a tractor or a high clearance farming tractor with quick attachment. The only connections needed are one set of hydraulic ports and electric voltage from the base vehicle. During the cleaning, the operator opens the front cone of the plow in front of the edge light, and the sweeping brushes start to rotate. Simple.
Low investment for efficient, fast cleaning and satisfied personnel
Edge lights can be cleaned immediately after the snow event with minimal labor force, since a manual cleaning is history. The plow can be fitted with various types of cutting edges; plastic, steel net or solid steel. The small snow bank is normally cast away by a snow blower – which can use the same carrier.
For more info, please ask for the complete specifications.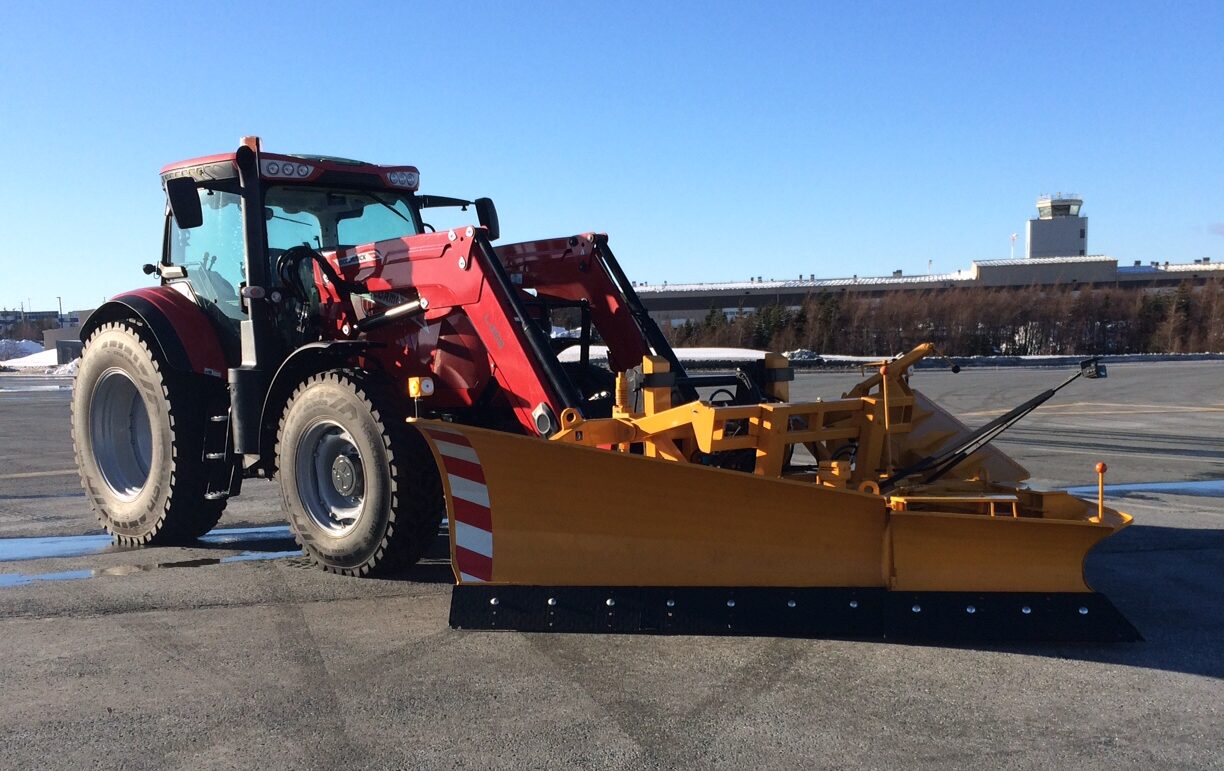 Technical Specification
PS 3500
Working width
3 500 mm
Transportation width (from front to rear)
2 950 mm
Transportation width without nose wedge (from front to rear)
2 100 mm
Maximum height of light device
520 mm
Maximum opening of the nose wedge
800 mm
Cutting edge angle
40°
Blade height (front/rear)
550 mm / 1100 mm
Blade thickness
10 mm
Weight
1 350 kg
Skids
2 pcs
We offer you a number of solutions, please contact us if you are interested! You will receive the detailed info from our experts.