With our wide selection of high-quality snow removal machinery, we are confident to offer the best solution to our customers.
The superbly engineered VAMMAS PSB takes multitasking to a new level, combining the efficiency of a snow plow, sweeper and air-jet blower all in one unit.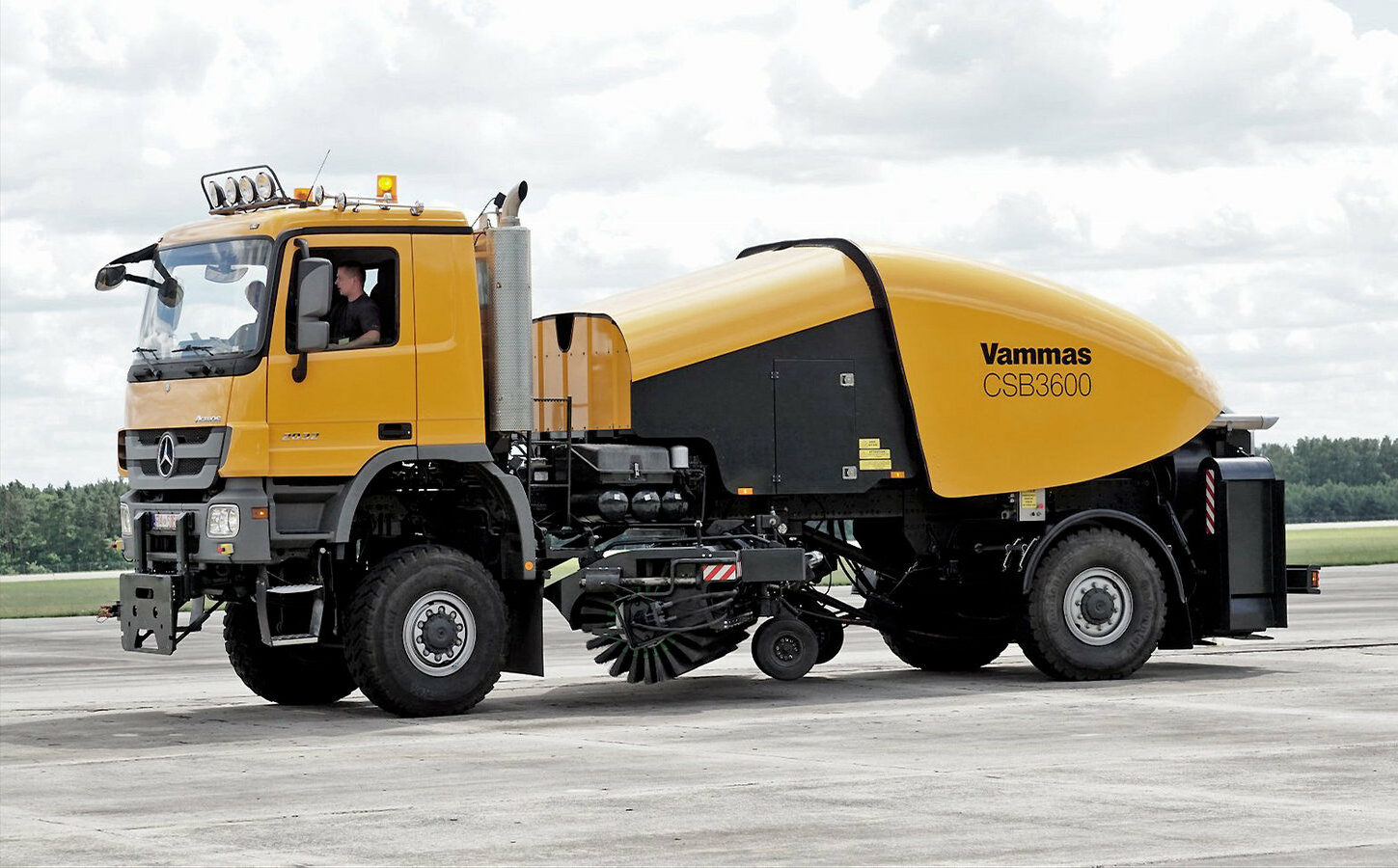 VAMMAS SB series units are fast to couple to the fifth wheel or drawbar coupling of the towing truck. In transport position the broom turns parallel to the frame.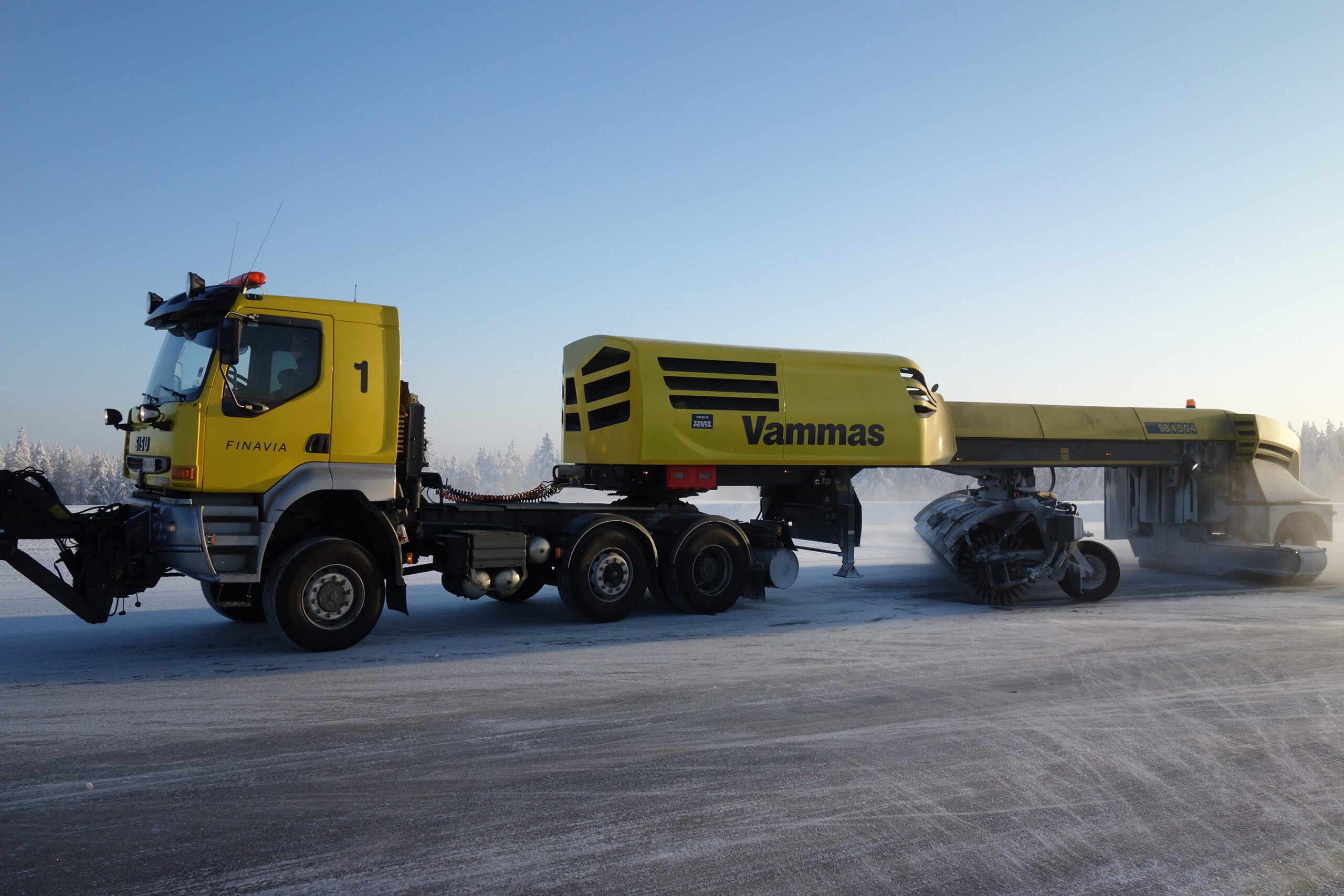 The VAMMAS B405 snow blower with, full width auger, guarantees a maximum snow blowing capacity. The unit has been designed for both dry and wet snow.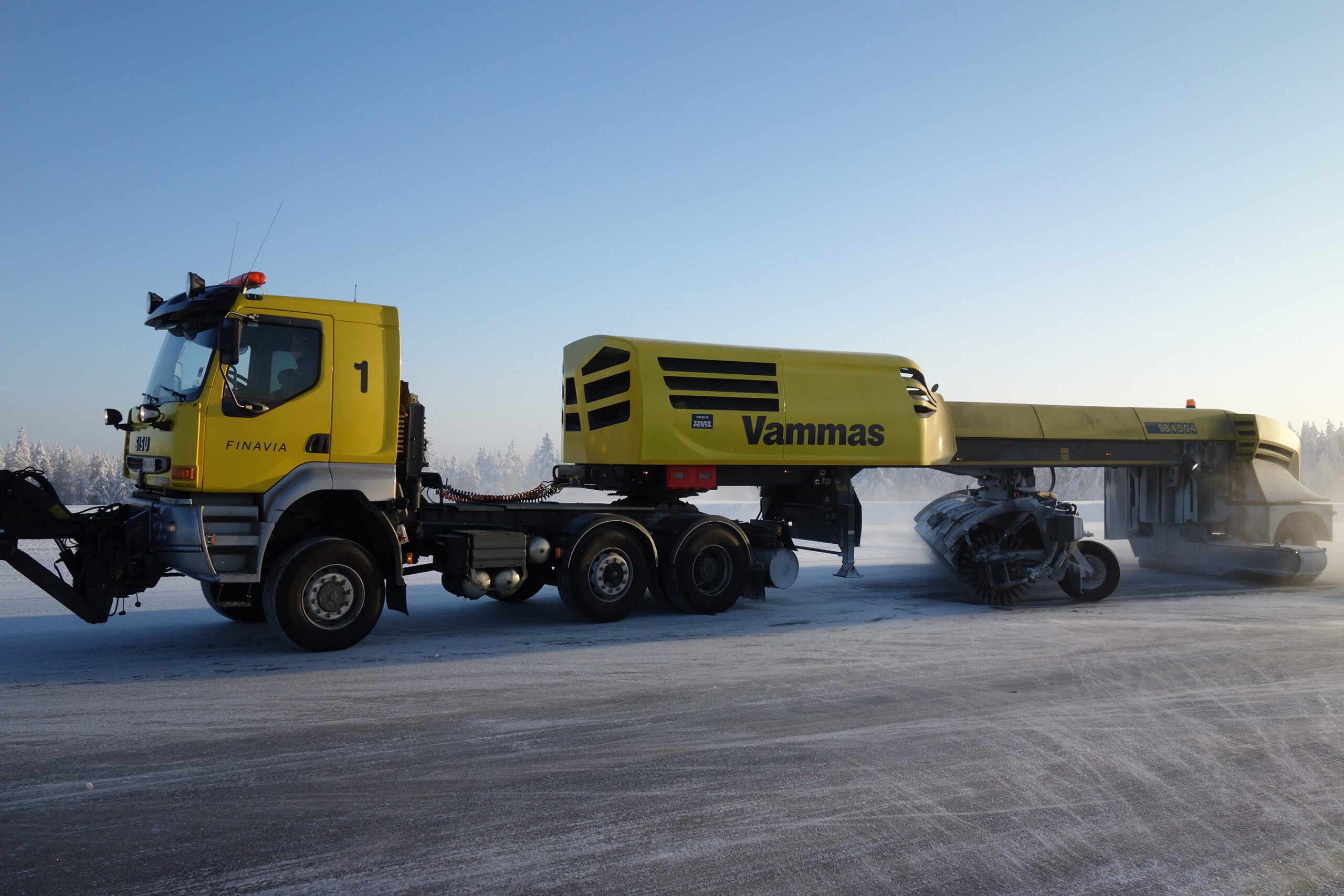 The VAMMAS PS edge light plow with sweepers is designed to be an efficient heavy duty V-plow, but it also has a unique concept to clean the edge lights.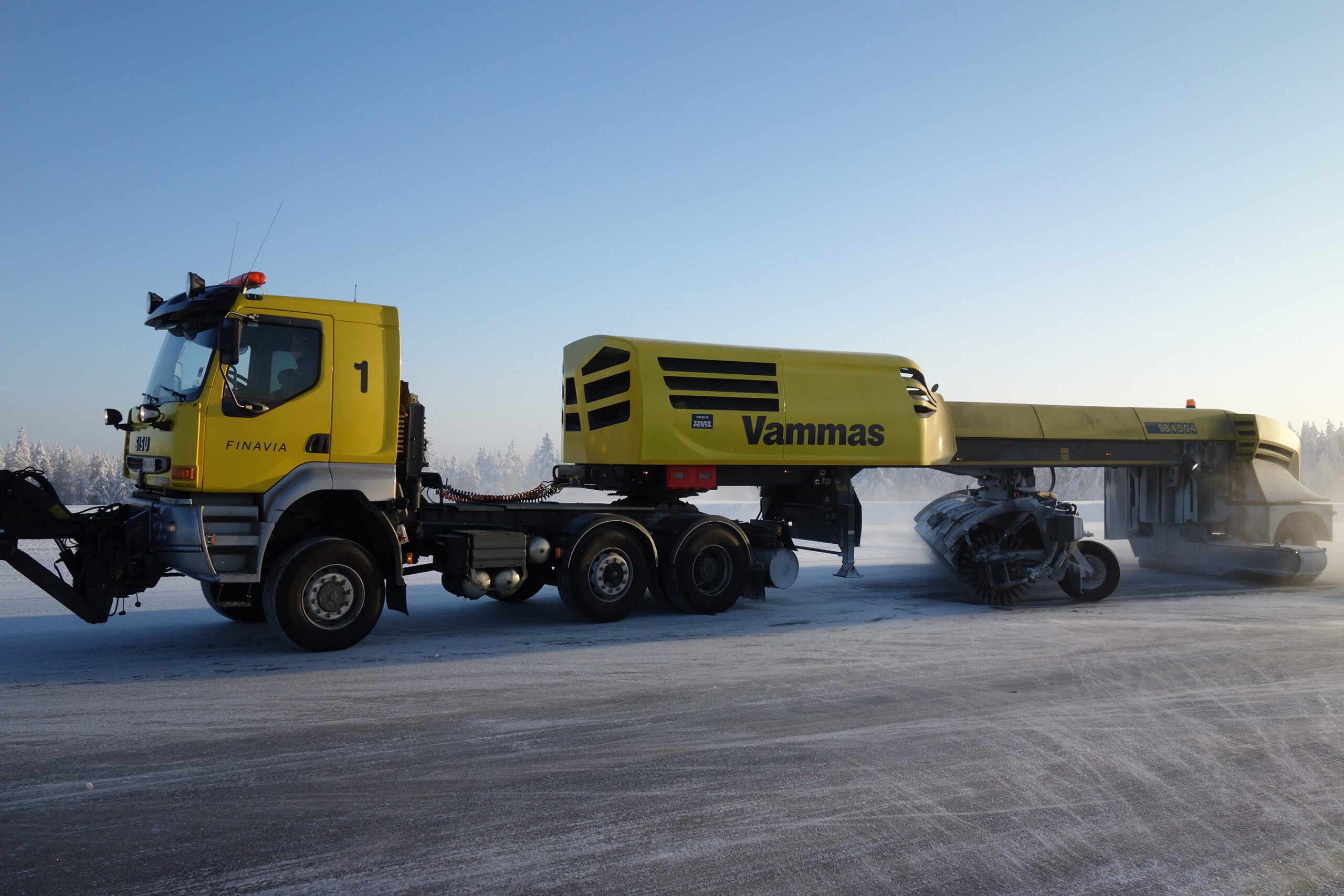 The VAMMAS CSB 3600 Compact Sweeper Blower is designed for usage on aprons, taxiways and runways.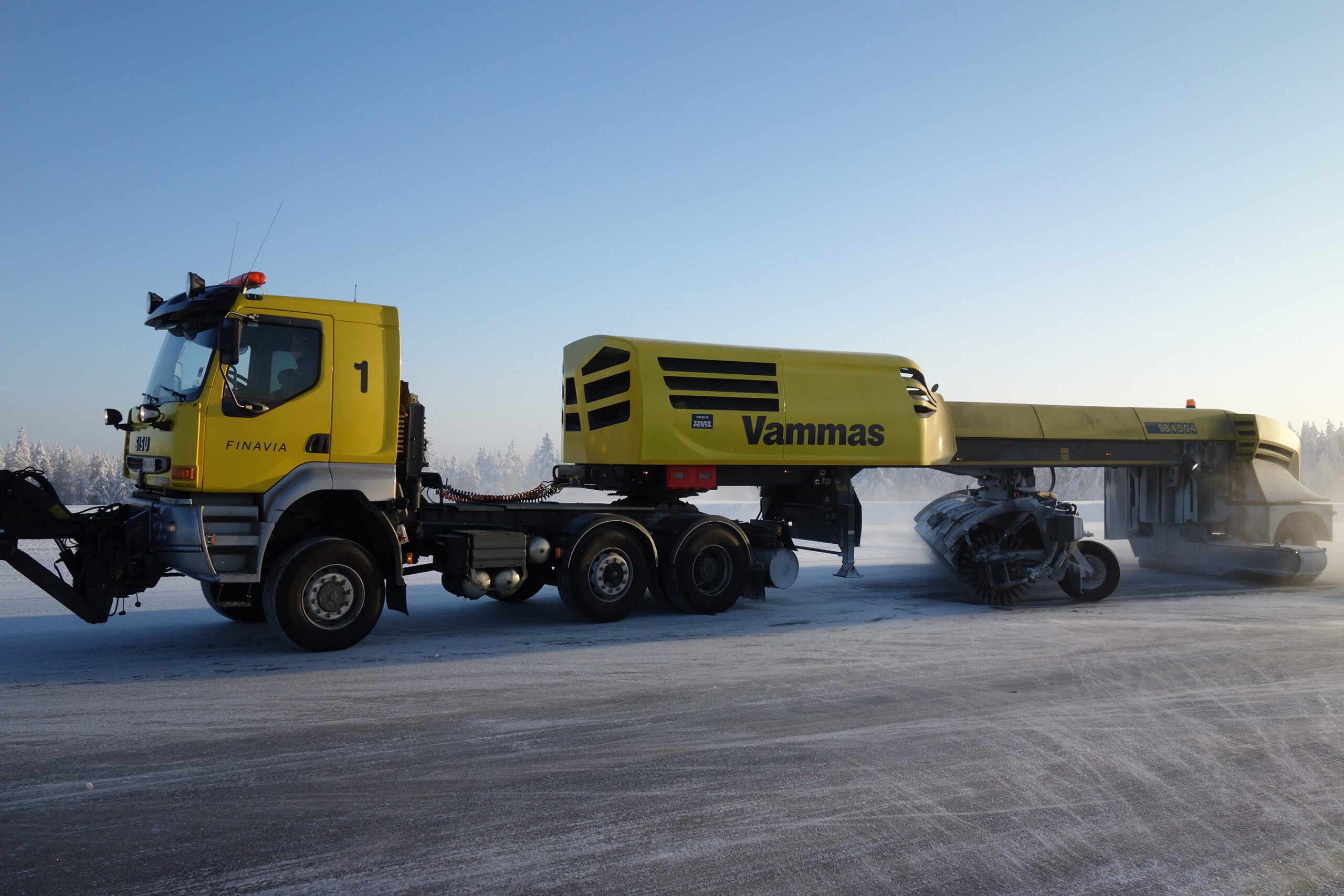 Get a specifics of our offer from our experts.​